Speech for the Center for Civic Mediation
On April 18, 2013, the Center for Civic Mediation in Los Angeles awarded its Louis M. Brown Conflict Prevention Award to Ambassador Chris Stevens in an evening dedicated to his memory. I was honored to be asked to speak about Chris from our days in high school and college. What follows are my slightly edited remarks…        Thank you, Jill. I am so happy to be here, and to be a part of...
Happy Birthday, Chris. I so dearly wish you were here to celebrate. You are missed even more as each day passes. FL
we missed you
i am from tobruk in the east of libya    i am still  sad about this man i am really like him and i hope the libyan govrment will catch the killer—-juma esham
Chris Stevens Directly Impacted Who I Am
I was made aware of Chris Stevens shortly before the Arab Spring, and slowly became aware of his work over the next months. It is because of his life and work that I decided to study International Policy at Indiana University, and hope to continue the work that he was a part of in the future. It was also an honor to listen to the Honorable Richard Lugar give a lecture at my university on...
Ambassador Stevens has inspired me to do so much with my life and I am eternally grateful for everything he has done. I plan on following a similar life path and doing everything I can to continue his efforts. Thank you Chris, I don't think I could ever think of anyone to be a better hero than you are to me.  — thingsonmaddie
John Natsoulas Center For The Arts presents: The...
Exhibition: April 4th - April 20th, 2013 Opening Reception: April 6th, 7:00pm - 10:00pm Contact: Nancy Resler - 530.756.3938   | nancy@natsoulas.com Website: www.natsoulas.com Gallery Hours: Wed-Th: 11am- 5pm,  Fri: 11am-10pm, Sat-Sun: 12pm-5pm On April 6th, 2013, we will celebrate the life and accomplishments of Ambassador J. Christopher Stevens with live jazz and an exhibit of original art...
think often about our treasured friend Chris Stevens, most especially on days like today when hearings in Washington again remind us of his horrible death in Benghazi. Our nation lost one of its finest ambassadors, a man whose care for the people to whom America sent him showed early on in his service as a Peace Corps volunteer. But here I want to point out that he was not only an enthusiast for...
Montclair CA 1978
Do you know what it's like to vaguely remember something you are sure, so sure of? With Chris' passing I had that. With comments from the press I remembered something. I looked but I couldn't find it. I was recently asked for a copy of my social security card. You got to be kidding… That was issued my first job-over 30 years ago. Well it takes a search or a divine...
hello from Benghazi
hello from Benghazi to the family  and specially the kids  i swear every time i see his picture i f33l like he was a very good man and he never deserve what happen he wa live among us he was very humble and down to earth and he is getting closer from people where he live and i never seen lovely personality as him before , it was stupid thing to kill him no one replace this man it was usa mistake...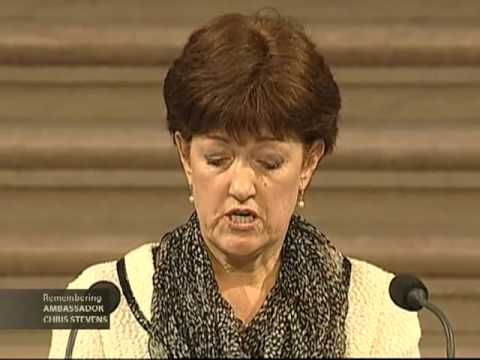 A Podcast from The Reduced Shakespeare Company →
The death of Ambassador Chris Stevens in Benghazi on September 11, 2012 hit very close to home as our own Austin Tichenor and Chris were old friends from high school and college roommates. For this reduced audio wake, Austin is joined by fellow roommate Steven McDonald as they share memories and pay tribute to this extraordinary man. Featuring lessons in confidence, stories of bravery, examples of...
The Peace Corps Remembers Ambassador Chris Stevens →
In the weeks since Ambassador J. Christopher "Chris" Stevens (Morocco 1983-85) was killed, the National Peace Corps Association has been — and continues to be — in conversation with members of the Returned Peace Corps Volunteer (RPCV) community interested in finding ways to honor his legacy. Peace Corps Week 2013 will take place February 24 – March 2, 2013.  RPCVs wishing to carry on the legacy...
December 11, 2012 Memories of Chris from Cousin...
Tonight at midnight, it is three months since my cousin Anne phoned me  with the terrible news first that Chris was missing, and then that he had been killed.   I have known that I wanted to contribute to this wonderful Remembering Chris Stevens site since it launched.  Until now, I haven't been able to bring myself to write.  But three months is long enough to delay, and too long to have not had...
We Added The Names of the Benghazi Four To the...
The real Heroes are those who have given their lives in the War on Terrorism… The 9.11 Victims and Fallen Military Heroes Memorial in Venice, Florida is the 1st and only in the entire country to HONOR Our Fallen Heroes who were lost in Benghazi by engraving their names along with Our Fallen Military Heroes on the walls (see attached) of the 9.11 Memorial in Patriots Park in Venice, Florida, where...
Memorial for Chris Stevens - October 16, 2012
My name is Steve McDonald.  Chris and I  have been friends since we both pledged the ATO fraternity at UC  Berkeley in 1978.  I want to thank Chris's family for allowing me the honor of speaking today as we celebrate Chris's amazing life.  Look at this crowd!  How did Chris achieve so much success in his life and career, while managing to make personal and professional connections and lifelong...
Elegy V by John Donne →
Happened on this the other day, made me think of Chris.
Inspirational Man
Just want to let everyone know that I found Chris Stevens to be an inspiration and someone to believe in. What a great guy he was, but even more important, he brought us all together.  Just a regular guy he was, doing a job he believed in.  
Secretary of State Hillary Rodham Clinton At the...
This is a very moving moment to honor someone whose life and work truly exemplify the meaning of "search for common ground."  And I greatly appreciate everyone who has supported this organization and its mission over a number of years, John Marks and Susan Collin Marks, my longtime friend Ambassador George Moose, members of the Diplomatic Corps, and supporters of Search for Common Ground.  I also...
"From a Muslim-American woman: Ambassador Stevens's death touched me and my family so much that we were on the phone crying and sharing… He was a gift from god… when you see people who don't know him getting touched that deep. I had a great dream with him 3 nights ago… he looked the best… and was smiling all the time, he actually came to take me with him… and we...
Strangers
A great man - even to those of us who never met him. We were touched by his intellect and concern for our world.
As an American Citizen, I feel humbled and honored to have had Christ Stevens represent me and my fellow citizens before the people of Libya in an official capacity, as well as honored by his previous service to this country.  I am saddened by his loss, but know that his sacrifice will not be forgotten.  The love of the Libyan people for him is unimaginable and this world is a much better place...
David Commanday's comments to the audience prior to the Heartland Festival Orchestra performance of Beethoven's Symphony Number 3, the "Heroic", on Saturday, October 27, 2012. Thank you, Ladies and Gentlemen, and thank you for being with us this evening, and with me and my family. This program was planned long, long ago – far sooner than the seven weeks which have elapsed since the loss of my...
Reflections, September 17, 2012
Reflections, September 17, 2012   As in a Bergman film, sitting down with Death for a tête à tête.   Some questions need answering. Do we know the moment of it?   This quiet evening, dog sitting by, clock ticking, my heart beating. Thinking of our Chris gone. Just like that.   So fast, sucked into smoky dark, while the sun drifted lazily across our sky and set. As...
we only wish that his family has peace and that people respect the short life we have on earth and no one has the RIGHT to kill.rest in peace chris. chris thimba
Ladies Gentlemen, Few are those who pass away leaving behind them a culture of love, respect and esteem among their communities of colleagues and their acquaintances, Chris was truly one of those. I have known him for quite a long time. He was a true leader who cared for his staff both American and LES; A true friend indeed. As his interpreter, I shall never forget how he used to seek my humble...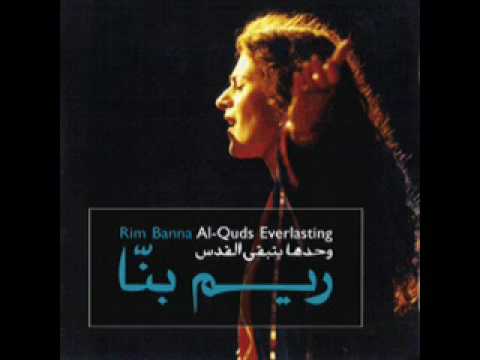 Victims of Pan Am Flight 103, Inc.
Chris wanted to speak to the family group from the 1988 bombing over Lockerbie, Scotland, before he went to his post as Ambassador. He had served there twice before and was as informed and supportive of the Libyan people as anyone could imagine. He wanted the Pan Am 103 families to know that he would insist that the new Libyan government investigate this bombing, and that he had a personal...
Chris' Jerusalem Pad
The memories come faster now for fear of being forgotten. You graciously agreed to allow myself and Jen the use of your beautiful apartment on the 14th floor for a half-cocked idea we had to make Christmas dinner for those spending the holidays alone in Jerusalem. Without even blinking, and even after we noted the possibility of hosting a exceptionally full house, you offered up your apartment...
Hymn for our Fallen Hero
The Words and Music Sung in accordance with The United States Marine Hymn From the Halls  of Cal, Berkley, to the shores of Tripoli Chris did Fight his Countries Battles on the Land, In Air, and Seas First to Fight for Rights and Freedom  & to Keep Libya Free We are Proud to Claim Chris Stevens As a United States Marine !!! SEMPER FI - OORAH!!! RIP Marine, Your Victory Achieved On Behalf...
"People Let Me Tell You About My Best Friend…" ...
            Chris was a true gentleman and scholar of the human race. He had an infectious warmth and compassion, and he demonstrated such genuine concern for everyone he met. Watching him grow has influenced my own maturation and encouraged me to become a better person. I grew up across the street from Chris in Davis, CA. We were best friends and adventurers. The last generation of free range...
Goodbye Chris
Chris was a great guy.  Many years ago, I dated his sister Anne.  In December, 1995, we went over to Egypt to visit and Chris graciously opened up his home to us for several weeks while we toured places all over the country.  I was immediately struck by how down to earth and friendly Chris was.  Clearly this was one of the traits that made him so effective in what he did for the State Department. ...